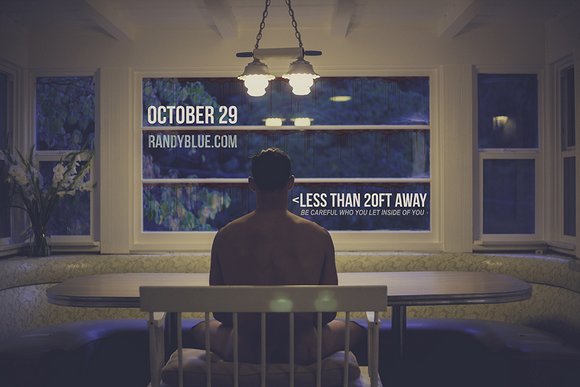 Randy Blue's Halloween Special Feature is something I look forward to each year. Which one is your favorite? – A Taste of Blue, The Twilight Hole, When Stranger Cums, Boys Night Out, Dangerous Game, Makeout Point, etc.
This Wednesday October 29th, Randy Blue is releasing LESS THAN 20 FEET AWAY starring Angel Santiago and Fabio Acconi.
This Halloween, Angel Santiago travels up to his house in the woods in Lake Arrowhead. Getting over a break up, he starts trolling the dating apps to find some fun. But there is something dark lurking around the corner from Angel. But is this evil presence inside the house, inside the stranger he has invited over, or inside his own soul?
"Be careful who you let inside of you." This scene also marks the first hardcore scene of hunky Fabio Acconi. Watch the trailer below.
» Read the rest of the entry..