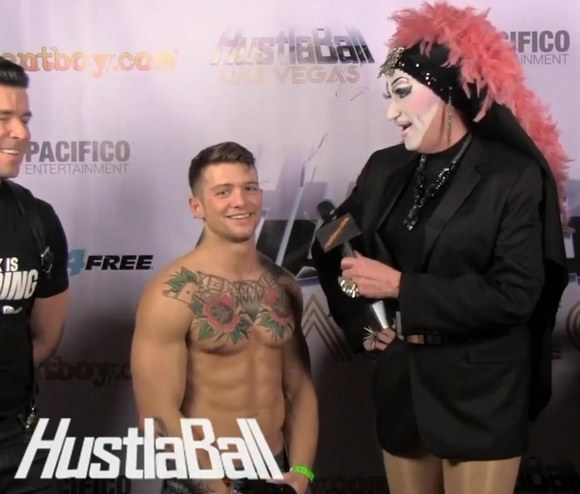 Rentboy.com just released this interview video from the Red Carpet of HustlaBall Las Vegas 2015. Sister Roma interviews Trenton Ducati, his husband David, his business partner Michael Youens and their Ducati Models: Sebastian Kross, Casey Everett, Cody Avalon, and Lee.
The highlight of this video for me is when Sebastian Kross takes off his shirt and Roma gives him a compliment. This guy is so cute.
Don't forget to check out my exclusive pictures Sebastian Kross and Tayte Hanson Sex Show at HustlaBall taken by @PhillyT.
» Read the rest of the entry..