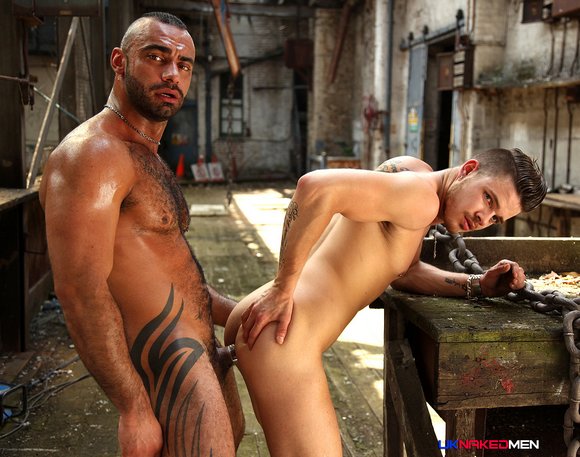 I published 8 behind the scenes pictures of this sex scene between sexy studs Fabio Lopez and Tony Thorn from the set of UK Naked Men back in July. Yes, this scene was filmed 5 – 6 months ago when Fabio was quite new to gay porn. After that, I was lucky to get a chance to meet this charming guy in Paris when he was shooting with Lucas Entertainment. His scene partner was Edji Da Silava.
Today, you can finally watch the scene Fabio Lopez gets fucked by Tony Thorn, it's from episode 4 of UK Naked Men's porn series "Fuck Loving Criminals."
» Read the rest of the entry..