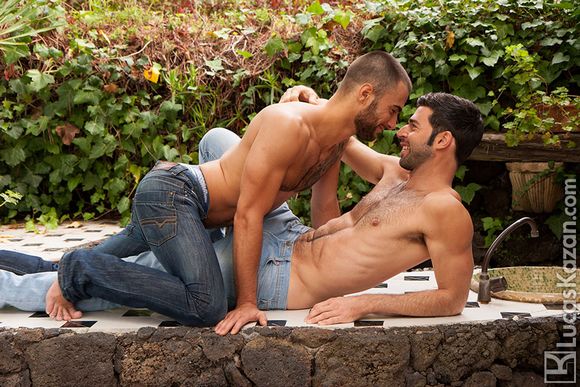 Let me refresh your memory a bit, director Lucas Kazan filmed this scene with two hot porn stars Dario Beck and Will Helm in Sicily, Italy last November. You can check out some behind the scenes photos here and here.
LucasKazan.com is proud to debut WILL and DARIO. "We knew we couldn't go wrong with Will Helm, from Paris, and Barcelona resident Dario Beck", says producer Lucas Kazan. "We didn't know we'd end up with THREE Scorpios: the two stubbled, hairy-chested Euro stars and director Ettore Tosi behind the camera. No wonder the Sicilian set was on fire!" What happens when French charme and Latin heat mix? Find out.
Check out some preview photos from the first part of this sex scene between Dario Beck and Will Helm below.
» Read the rest of the entry..