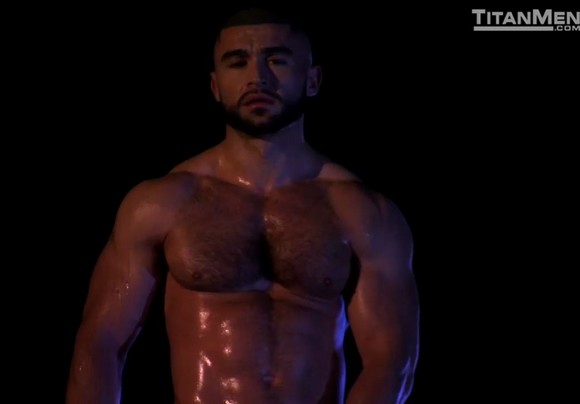 Today, it looks like everyone in the gay blogosphere is talking about the international porn star Francois Sagat's new project called INCUBUS. Yep! Francois Sagat is back to gay porn after some hiatus, this time as a director, writer and star.
The film is Sagat's first foray behind the camera in the role of Creative Director. The first of the two part series of films will release mid-December as TitanMen's holiday blockbuster film. Incubus was conceived, written, costumed, art directed and stars the world's most iconic gay porn star, Francois Sagat. The film follows Sagat's journey into a macabre world, never knowing if it's real or just the tormented dreams within his head. Half-man, half-satyr the two realms of Francois Sagat psyche battle it out on the screen.
And TITANMEN.COM just released this eerie 30-second teaser (an X-rated clip on the way). It's not your average porn movie and just in time for Halloween.
TITANMEN.COM also has a very special $99 for 365 days deal going on for Hallowe'en. That's 80% off.