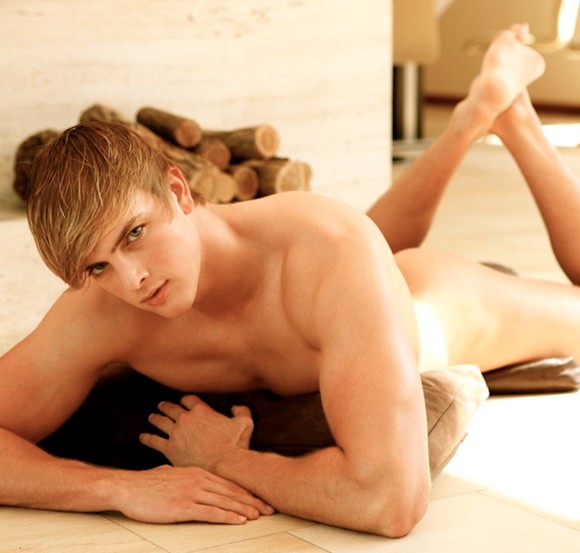 Below are news and info that George Duroy shared with members of BELAMI ONLINE. There are so many good news, You will be able to jerk off to 4 new Mick Lovell scenes by the end of August, Bel Ami is shooting more 3D contents and they have about 30 new generation of Bel Ami models waiting for release!
We are releasing 4 Mick Lovell scenes in July/August (one every two weeks, starting mid-July) – Mick/Vadim, Mick/Todd, Mick/Gaelan and Mick/Kris/Colin. You'll get the rest of unreleased archives (including final scene with Keanu Faria) and every Sunday hardcore bonus from Robert Boggs (AYOR). We will also release the last two archival photo-shoots – with Tommy Hansen and Yves Carradine. Also the first photo-shoot with Ryan Kutcher. As for castings – the last few months I was cleaning shelves to make space for the new generation of models so you'll have to have patience. It'll be over soon. GD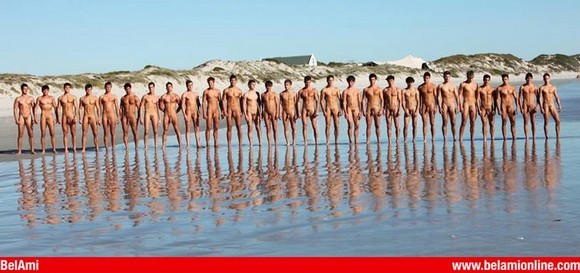 You'll be getting one newcomer a month in hardcore scene (gradually, in four instalments) – there is complete new generation of models waiting for release (About 30 of them) while existing generation will be leaving. (Don't panic, we have huge reserves of material with most of them and right now we keep shooting them with the new ones). GD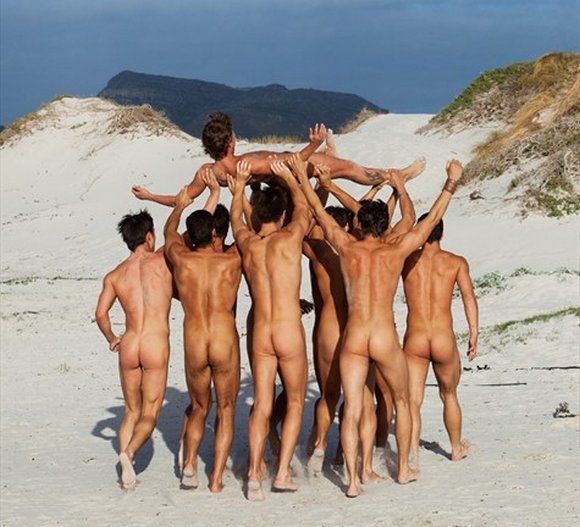 I know that many of you are impatiently waiting for the new generation of models. I already explained that this time I have to first shoot 10-15 scenes with the model before releasing him otherwise I lose him. That's one of the wonderful results of the internet exposure. The fact is there are plenty of people doing intentional damage to models, sending their materials to their families, employers etc. so we are in tricky situation. We will start releasing new model generation in early fall – I am talking about the ones who started in 2011. GD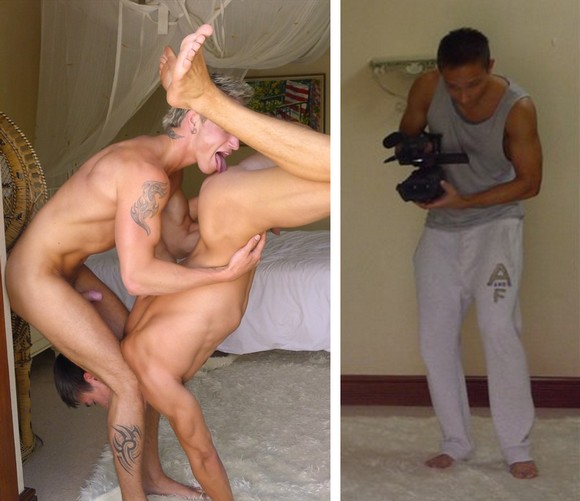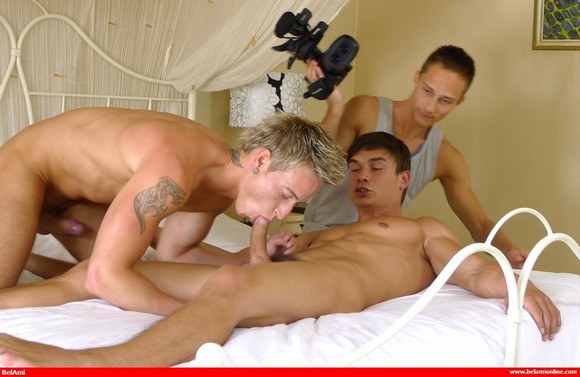 Orhiker, The Bel Ami Guru at The BA-Boys-Archive, spotted two shots that show Todd Rosset using a hand held 3D video camera in the new production photo set of Dario Dolce and Billy Cotton. Orhiker identified the camera as a Panasonic HD Twin-Lens 2D-3D Camcorder. He wrote an article about it here, BelAmi Shoots 3-D Video. And below is what George Duroy wrote about 3D on Bel Ami members forum.
All the scenes are already shot in full 3D/HD but at this point it doesn't make financial sense to release them. (e.g. – Blue Ray cost us 6xtimes more to replicate and sales are almost same as when releasing same material only in 2D version). Nevertheless – we'll start releasing regular 3D material latest around Christmas. GD