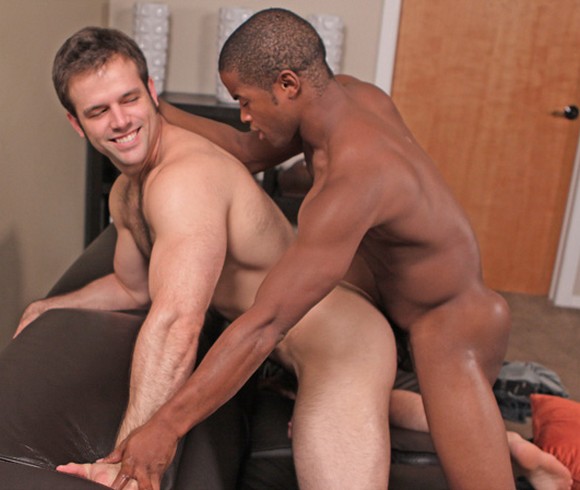 + Some interracial action at Sean Cody, Hairy and muscular Max "The Mountain" gets fucked by Landon.
+ Porn star Aden Jaric has been arrested on charges of assault and harassment after hitting boyfriend Jordan Jaric in the face with a glass paperweight following their appearance at a Portland, Oregon drag queen contest.
+ Regarding former gay porn star Mark Slade – Faulty Towers?: Probing The Plight of A Porno Pariah.
+ More XXX News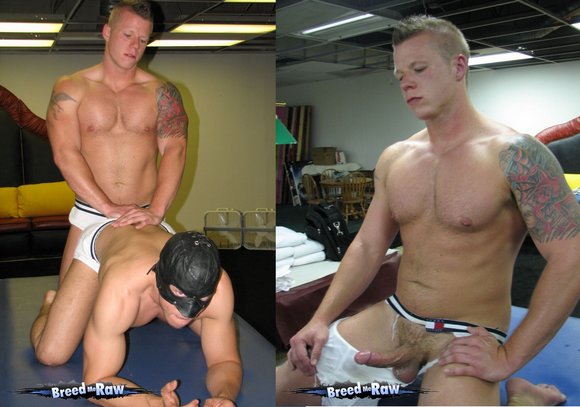 + Versatile porn stud Justin Jameson now using the name Travis Turner to do bareback videos. He fucks J.R. in a video title A Jock Desire on BREEDMERAW.COM.
+ Speedo Student Gets Probation…The Corbett Harper Story. And read his recent blog post.
+ Alexsander Freitas offers personal training.
+ Dance, bitch, DANCE! – Randy Blue model Riley Price as guest blogger.
+ Jonathan Agassi went on holiday to China.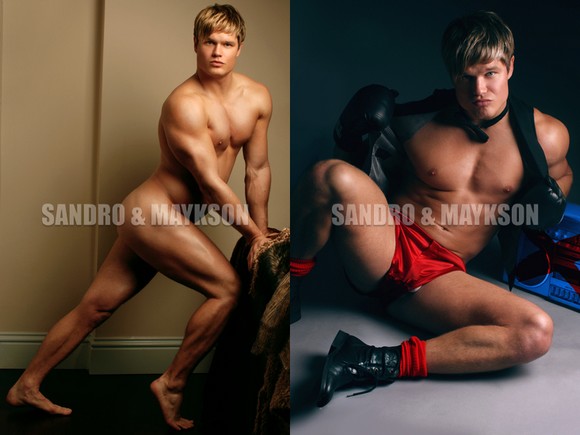 + Check out latest photos of former Bel Ami model Tim Hamilton by Sandro & Maykson. [via YVY Mag]
+ Unlockables: Doable Vs. Dateable – demonstrated by Colby Keller.
+ Ridiculously Hot Sex Ed Teacher Quits When Students Google His Stripper Alter-Ego.
+ Update on week two of Clay Maverick's Biggest Loser Porn Edition.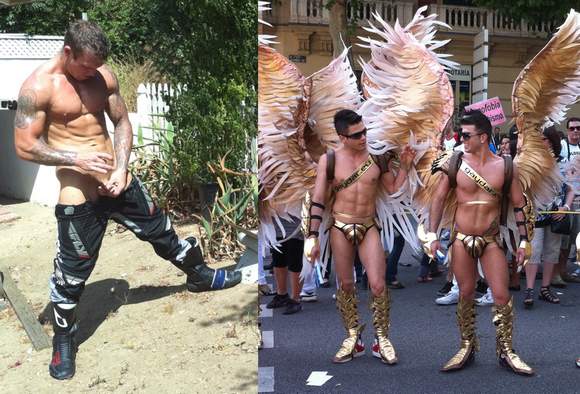 + Bo Dean's candid photos – My Day With Bo.
+ Photos of Harry Louis and his boyfriend Fernando at Madrid Pride.
+ Aussielicious interview – Reese Rideout.
+ Q and A with Raging Stallion Exclusive Chris Porter.
+ Exclusive Interview With Samuel O'Toole.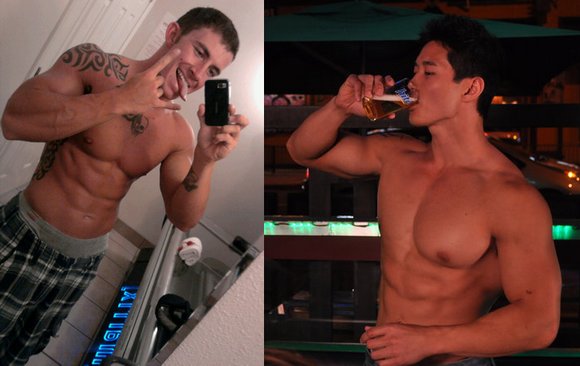 + Richard Pierce and Chris Porter among Self Pic Dudes: Tattooed Dudes.
+ Nude model Peter Le Joins Cast Of Reality Show About Asians K-Town.
+ Porter Wescott and friends do Disney World.
+ Road Trip – a vintage photo set from a late 1970s smut magazine.
+ Puppertry of the Penis is looking for new MEAT.