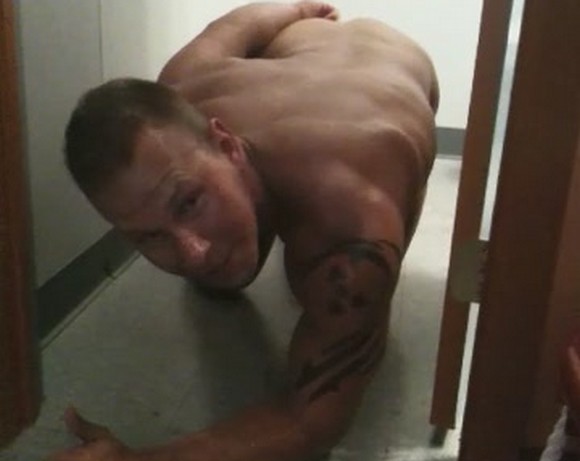 Look what I just found! XXX photographer Anthony Duran has posted this behind the scenes video clip via his Twitter. "Tristan Baldwin explains how to clean out" he wrote.
Tristan Baldwin is one of my favorite porn studs and it's nice to see him bottom again. Although he's in an awkward position, I found it kinda hot to watch Tristan Baldwin preparing for his bottoming scene. I love his muscular body.
I hope someone could tell me when and where I can watch the complete video. COCKSURE MEN?
+ More of Tristan Baldwin
+ Watch Tristan Baldwin on COCKSUREMEN.COM and NEXT DOOR BUDDIES
+ Follow Anthony Duran Twitter
Another behind the scenes video from Anthony Duran, this time with Parker London.
This is another behind the scenes video I really want to watch the complete video. Finally RANDYBLUE.COM paired muscular bottom Cayden Ross with equally muscular hunk Brock Traynor. I hope it's not another oral scene…