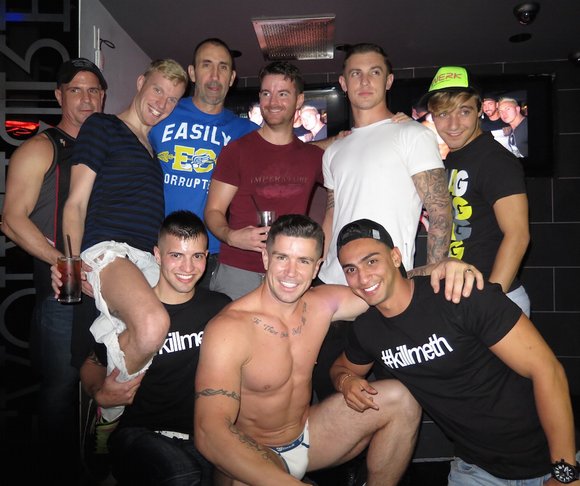 Queer Me Now Blog collaborator Philly T of the NIGHTINWEHO.COM just sent me pictures from last week Dirty Dish in West Hollywood. "It was a fun and important event that we were proud to host. Lots of porn stars in attendance," he said.
—————-
Wednesday November 5th, the DirtyDish show at Revolver Video Bar in West Hollywood, hosted an event for Trenton Ducati and his KillMeth campaign. The anti-meth program is a cause that Trenton is very passionate about. He spoke to the crowd about this cause, and his foundation. Besides a Facebook page and an instagram account, Trenton has a Killmeth website in development.
» Read the rest of the entry..