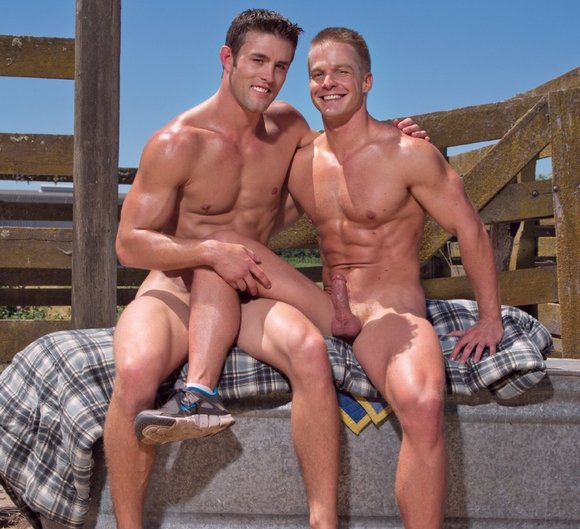 Falcon and Raging Stallion just released 3 hot sex scenes from their new movies, Bucks County 2 – Road To Temptation and OPEN ROAD Part 1 online.
Porn stars Liam Magnuson and Ryan Rose shot this scene together back in June. (Behind the scenes photos here and here) Now you can watch this scene from Buck County 2 online, Liam Magnuson fucks Ryan Rose.
Raging Stallion released 2 scenes from the movie Open Road Part 1: A threesome with Aleks Buldocek, James Ryder and Marcus Isaacs and the scene Aleks Buldocek fucks Adam Ramzi.
» Read the rest of the entry..