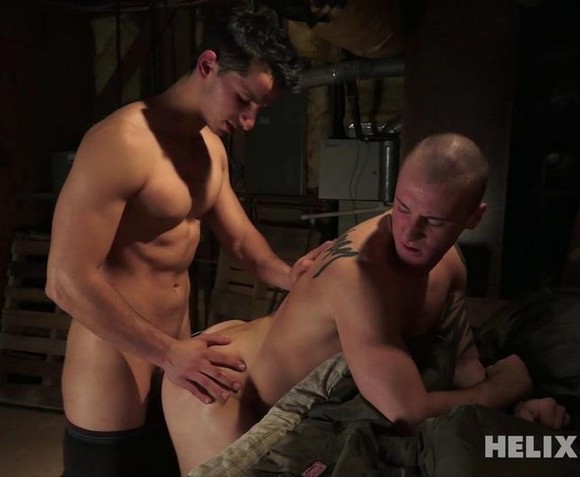 You guys know by now that I'm a geek. Today I would like to blog about the combination of two of my favorite things – Porn and Science Fiction!
The first bit of news, my blog buddy at Chronicles of Pornia found out that the once controversial "Speedo Student" from Hawaii has penned a science fiction novel titled "Hyperdrive."
Second news, I'm excited to know that HELIX STUDIOS is premiering the new Sci Fi porn movie THE STORM on June 5th. Helix is known for their twink porn and this Sci Fi porn is gonna be their first "jock" movie.
I'm excited about the cast too. This movie has Jimmy Clay and Austin Merrick, I like them but haven't seen them in action for quite sometimes, along with hot jocks porn stars Connor Kline, Connor Maguire, Kellan Parker, Hayden Clark, Mario Romo, and Asa Shaw.
In this post-apocalyptic wasteland only men remain, and extremely hot men at that. As these sexy hunks try to survive they must do whatever it takes, which usually means sucking huge rock hard cocks. With no more money sex is the new currency. Now this is a future I think we would all be happy to live in, don't miss this new ground breaking Helix series The Storm starring Helix's hottest jocks.
» Read the rest of the entry..