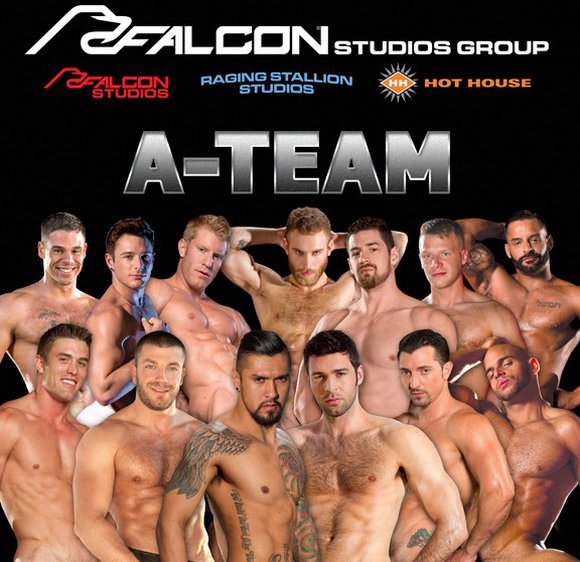 These past few months, I've covered many news stories about Falcon Studios Group signing many exclusive contracts with multiple gay porn stars. Now I know the reason why, they were assembling The A-Team.

dubbed "Elite Group of World's Hottest Erotic Models Assembled by Falcon, Raging Stallion & Hot House."
They are: Derek Atlas, Boomer Banks, Dario Beck, David Benjamin, Brian Bonds, Brent Corrigan, Hunter Marx, Ryan Rose, Andrew Stark, Johnny V, Shawn Wolfe, Jimmy Durano and Sean Zevran.
Read more detail in the press release below. Oh and most of these hot porn stars will be at the 2014 Falcon Studios Group VIP Party held next week on September 20 in San Francesco to meet and greet with fans. You can download the complimentary ticket and learn more about this porn event here.
Next week, I will be on the plane to San Francisco to cover this event myself (After covering it from home after all these years). This is going to be the first time I cover a live event like this and I'm so nervous as hell. If you go to this party as well and see a nerdy skinny Asian guy walking around with nervous look, that might be me. I will try my best, if you have any questions you would like me to ask these models, write your questions in the comment below.

» Read the rest of the entry..